What is the Difference between Stock Cabinet and Custom Cabinets When it Comes to Kitchen Renovation
Stock cabinets
Stock cabinets are referred to as premanufactured in standard sizes, which is also divisible by three. When it comes to the width, stock kitchen cabinetry starts at 9 inches wide and moves up in 3 inch increments to the biggest size available, mostly 48 inches wide. Heights range from 30 to 33 inches. This kind of kitchen cabinetry is made to the standards of the manufacturer. Usually melamine or plywood is used with veneers and standard joinery. Each modular component fits with another to complete the kitchen design.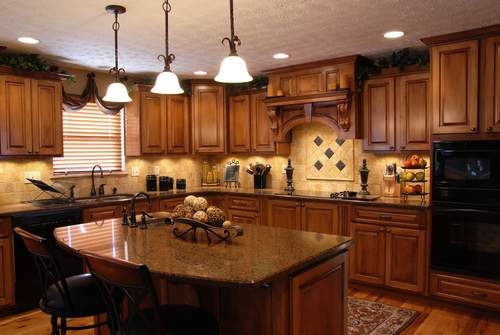 Pros of stock cabinets
Affordable
Available almost immediately
Easy to find an experienced installer and go for DIY, if you wish
Made of high quality
Available in a wide range of colors and finishes
Easy to replace, even if one modular unit needs repairs or replacement
Cons of Stock Cabinets
Limited design choices in terms of size
Limited design choices in terms of style
Usually unable to refinish
Lifespan of about 10 to 15 years
Fillers often needed between the cabinetry
Custom Cabinets
This kind of kitchen cabinetry is custom built to your personalized specifications. You select the materials, which encompasses the kind of wood and finish, state the sizes and features needed. Measurements of the custom cabinets may vary, which lets you to design and specify cabinetry that fits into the strangely shaped corners and runs along the wall at any length. Cuisines Modena Custom cabinets are made from the same materials as the stock cabinets, but the lead time is quite longer in the customized cabinets. Many people choose solid wood when investing in custom cabinets, offering lifelong durability and ability to redecorate in the imminent years.
Pros of Custom Cabinets
Can be built to fit your kitchen design perfectly
It is often made with high quality materials, excellent quality joints and upscale hardware
Appearance can be totally customized, ranging from the color and texture, to glass inserts, handles and drawer pulls
Easy to include unusual cabinetry designs, like pull-out pantries, pots drawers and oversized cupboards
As the cabinet width is specified, larger cabinets have fewer partitions, leading to easier storage of large kitchen items and small appliances
Refinishing possible with genuine wood custom cabinets
Lifespan of 15 years and up